Advantages of Genuine OEM Ford Parts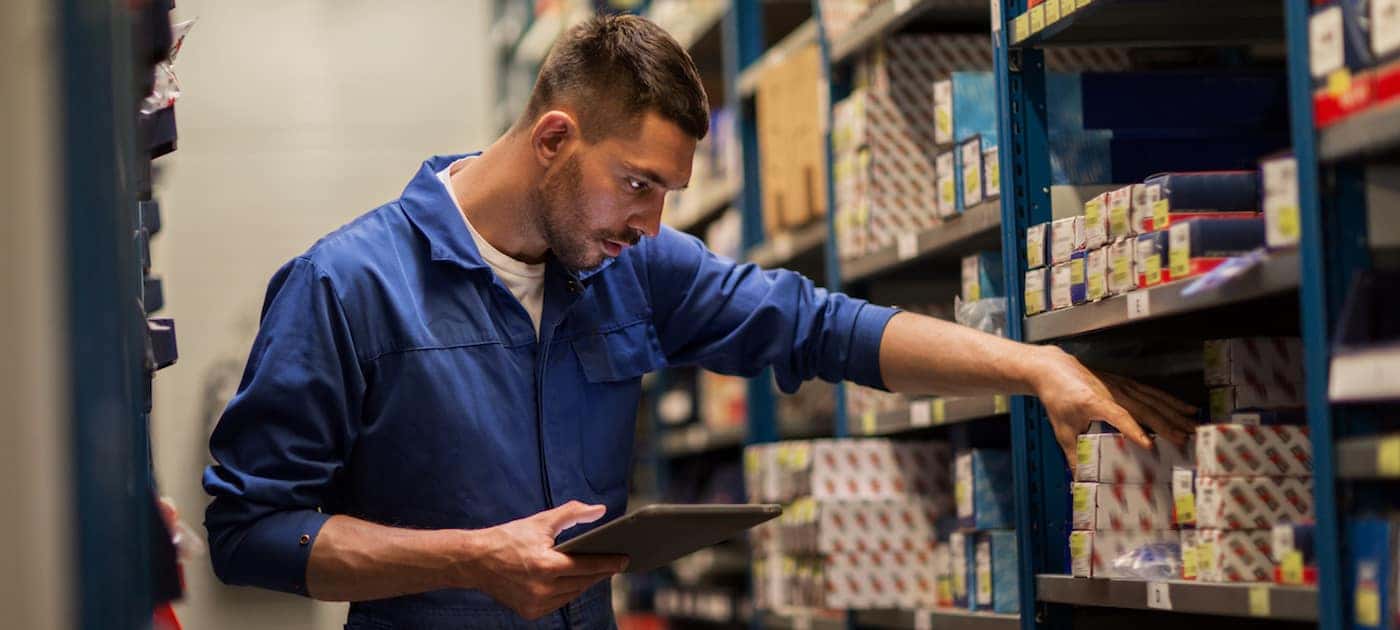 At Kistler Ford, we know your Ford inside and out, and we also know that your vehicle runs best with genuine Ford parts. Why? Because they were made specifically for your vehicle, and you won't find a more perfect fit among any selection of aftermarket parts that you find around Sylvania. Interested to know more about the advantages of Ford OEM parts? Our Parts Center has the information you need to make the best decisions possible for your vehicle.
Benefits of Ford OEM Parts
What are Ford OEM parts, exactly? Since OEM means Original Equipment Manufacturer, you can expect Ford OEM parts to come directly from Ford. What's more, they were built for your specific Ford model, so there's no customization needed. A few other benefits of Ford OEM parts include:
12-month/12,000-mile warranty coverage on newly installed parts
Factory quality and durability
Optimal fit and performance
Limited selection, making it easier to know what belongs in your vehicle
Ford OEM Parts vs. Aftermarket Parts: What's the Difference?
At this point, you may be wondering: What's the difference between aftermarket parts and Ford parts, anyway? Here are some key distinctions that point to the superiority of Ford OEM parts:
Materials: Aftermarket parts are typically constructed with inferior materials, which may not function properly within your vehicle and cause damage. Ford parts, though, meet stringent Ford standards, leading to ideal performance on the Maumee streets.
Compatibility: Aftermarket parts are designed to work with as many vehicles as possible, whereas Ford parts are made for your vehicle only.

Fit: In turn, aftermarket parts may require customization to fit into your vehicle, while you can expect a perfect fit from Ford parts every time.

Ford Warranty: If you use aftermarket parts while your new Ford is still under warranty, they may void your coverage, as they may be at fault for issues that arise.
Order Ford Parts from Kistler Ford
When you schedule service with Kistler Ford near Perrysburg, you can rest assured that your vehicle is being fitted with authentic Ford parts. You even have the opportunity to order Ford parts for DIY projects at home. If you have any additional questions about why to choose Ford OEM parts, reach out to our team!
More From Kistler Ford
Interested in buying a 2020 Ford F-150 from Kistler Ford? This model offers plenty of options when it comes to trim levels. From Ford F-150 trim levels to Ford F-150 trim packages, there's an F-150 that best suits your driving needs. Learn more about 2020 Ford F-150 trims with this guide from Kistler Ford! View Inventory Learn…

Toledo drivers need to have a reliable vehicle but should also be able to ride in style, comfort, and convenience. The new 2020 Ford Escape's interior is designed to make driving more fun and comfortable for drivers in the Sylvania area. Drivers have the option of customizing color, design, material, and technology when choosing from…

The 2020 Ford Escape may look slightly different from its redesign this year, but the Escape's power and towing capacity are as strong as ever. And with four engines from which to choose, the variability of the Ford Escape towing capacity is sure to meet the driving demands of countless Sylvania drivers. Learn more about…