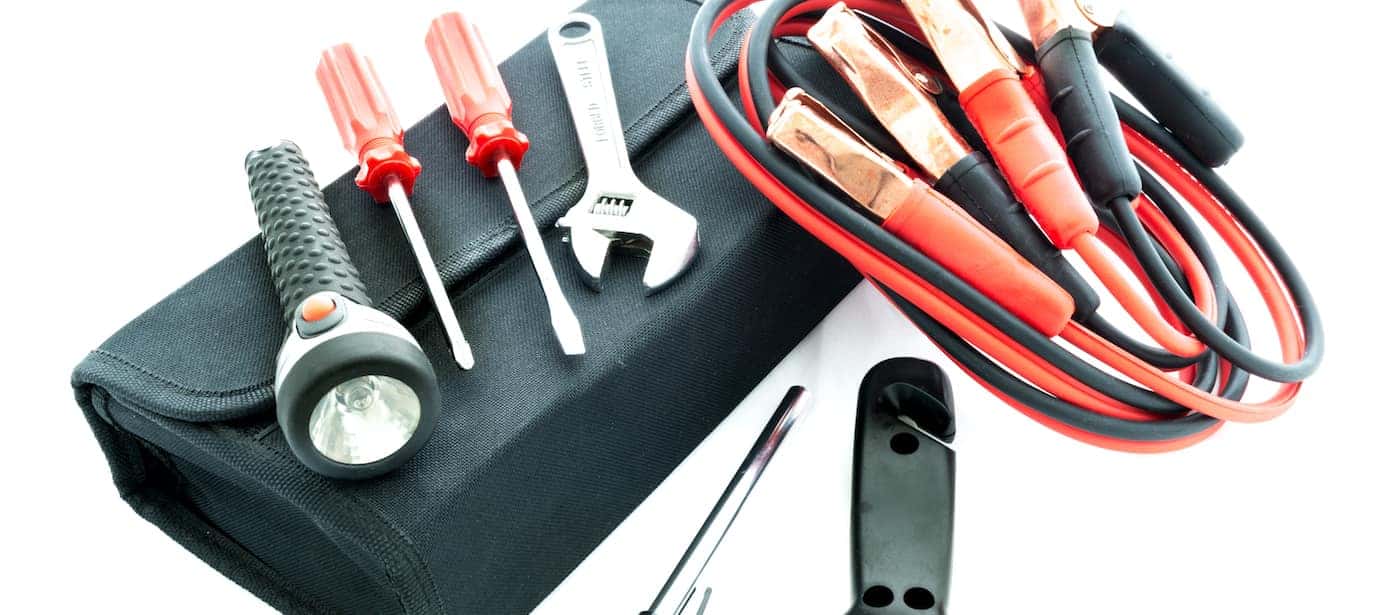 Winter in the Sylvania area is quickly approaching, and with it comes severe weather and icy roads. Putting together a winter emergency kit before snowstorms hit is crucial. Kistler Ford has some recommendations for a winter car safety kit to prepare you in case of an emergency. We strive to be the go-to destination for Maumee drivers looking for automotive service tips and tricks.
Winter Car Safety Kit
Unpredictable weather can cause a range of issues for Perrysburg-area drivers, the worst of which is finding yourself stranded on the side of the road or a vehicle breakdown in the middle of nowhere. The Kistler Ford Service Center recommends the following items to add to your emergency tool kit for your car:
Ice scraper
Portable shovel
Flashlight
Backup batteries
Warning signal cones
Basic first-aid kit
Cell phone charger
Camera
Battery cables
Flat tire kit
In addition to these essentials, it's also important to think of the comfort of you and your passengers when creating the best car emergency kit. Pack a bag with gloves, boots, hats, blankets, and a rain poncho in case you are stranded during a snowstorm.
Essential Items for Long Road Trips This Winter
Heading out of town this winter for a holiday celebration or snowy vacation? Then make sure you're prepared for anything that might happen, just in case. For example, a tow strap will be incredibly important if your vehicle slides off the road into a ditch and you need another car to pull you out. Meanwhile, a fire extinguisher intended for automotive use is good to have in the event of a small fire. Finally, you'll want to have some food and water on board, especially items like granola and protein bars, which last a long time before needing to be replaced.
Prepare for Potential Winter Emergencies with Kistler Ford!
Whether you're sticking to the Oregon roads this winter or venturing away from Holland, having an emergency tool kit for your car is undoubtedly important. Get in touch with Kistler Ford for more information about putting together a winter car safety kit and what you should have in your car this winter. You can also schedule service with us for winter maintenance right here in Toledo. Whether you need help putting together a winter emergency kit of unlocking your steering wheel, we've got you covered.